In Arkhangelsk district, the project of foundation soil reinforcement was implemented for the Ministry of Defense of the Russian Federation. The use of this technology made it possible to resolve the issue of new building construction in rough conditions of the ground.
The geotechnical investigation detected bedding of heterogeneous backfill soil at a considerable depth. Such soils cannot serve as a foundation for buildings and facilities. To improve the physical and mechanical properties of soils, our specialists decided to apply the technology of vibrocompaction with crushed stone piles by underfeeding of crushed stone.
Solutions developed by GEOIZOL Project specialists:
the project of foundation reinforcement by using crushed stone piles;

construction management plan;

program of works on improving soil properties.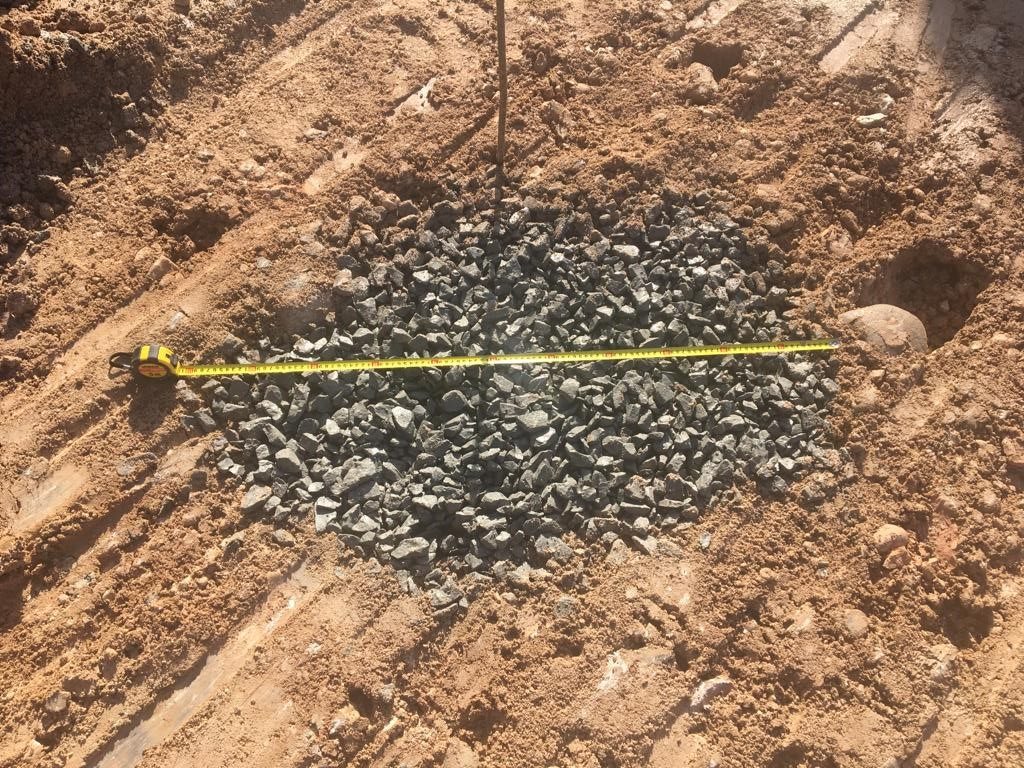 Reinforcement of soil was carried out by the method of local vibration compaction of the supplied inert material and the wallrock of the geological cross section, followed by the construction of vibratory piles with crushed stone filling of the borehole under the Betterground Ltd technology. Attached equipment was used to construct crushed stone piles. The design load on the floor plate was 300 kPa (3 kg/cm2).
Project profile:
Gross area: 6450 m2
Piles:
Diameter 840 mm, length 3500 mm, quantity 110 pcs;

diameter 830 mm, length 4750 mm, quantity 1362 pcs;

piles pitch 1700 – 2000mm.
Customer: The Ministry of Defense of the Russian Federation.
Project designer: GEOIZOL Project, Ltd.
Implementation year: 2018