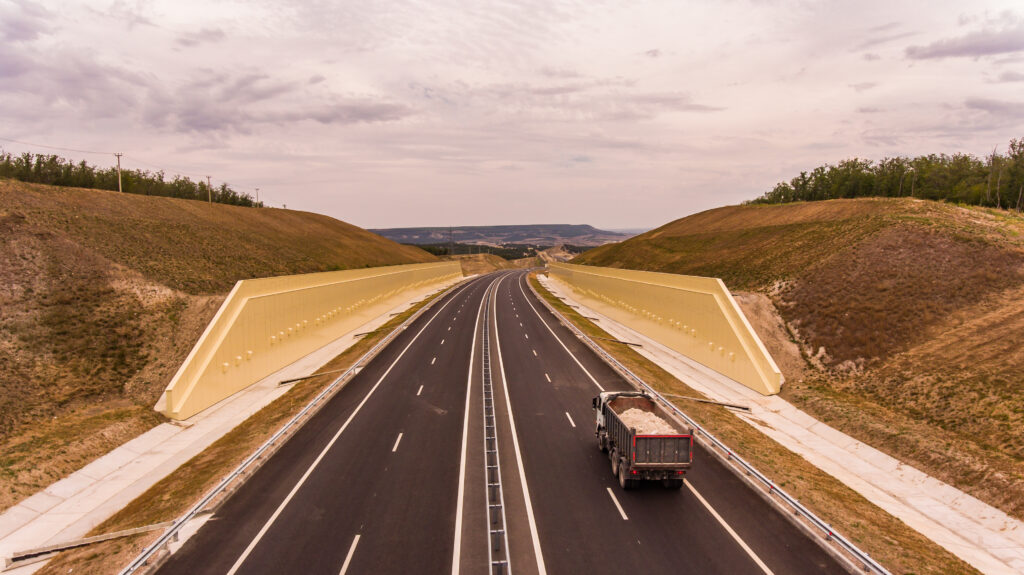 The Tavrida highway is the main transport artery of the Crimea. It crosses the peninsula from West to East from Sevastopol to Kerch, goes through main settlements of the region, and connects the Republic with mainland Russia through the Crimean bridge.
The purpose of the reconstruction was to create a modern freeway of the first technical category instead of a two-lane highway. The existing track had to be straightened and widened, which required significant changes in the terrain, including cutting the ground with the device of recesses.
It was necessary to ensure the stability of the slopes and protect the federal road from dangerous geological processes, primarily from landslides (the situation was complicated by the depth of excavation, the specifics of geology, and high seismic activity in the construction area).
The designers of GEOIZOL Project have developed construction documentation to perform landslide measures as of engineering protection of the territory. Ten hilly areas required the implementation of such measures. The works on route straightening and ground cutting were performed there.
The project includes the following solutions with the use of specific technologies:
 installation of pile retaining walls;
 reinforcement of the slopes of the bored dowels;
 erosion protection using geosynthetic mats and a high-strength cover system;
 reinforcement of a landslide-prone slope with anchors using pressure plates;
 arrangement of surface water disposal system.
In total, 16 retaining walls were designed, free-standing, and located opposite each other, with a total length of about 2,200 meters. They are formed by bored piles with a diameter of 1000 mm and a length of 15-18 meters, spaced at 2.5 meters in one or two rows. To prevent the collapse of the soil, a reinforced concrete protecting wall is provided.
Additional stability of the structure is provided by bored ground anchors, which transmit retention force to the wall through a hidden spreader beam.
To increase the overall stability of slopes, the project provides fastening using dowels, specifically bored dowels. Erosion protection measures include using a mesh cover system together with large geosynthetic mats.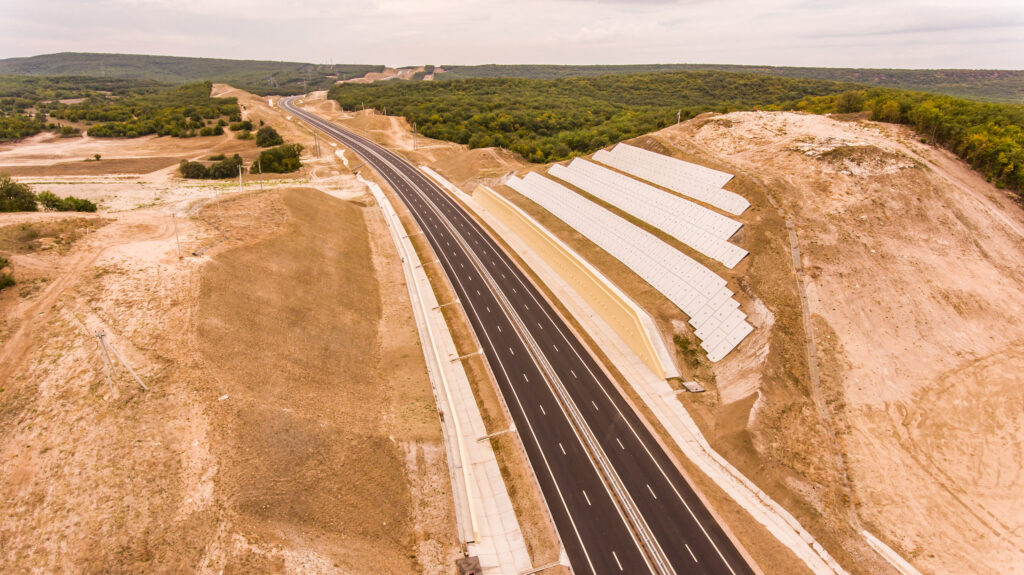 To hold a large landslide hazard area in one place it was necessary to construct anchors with reinforced concrete pressure plates.
In total, the following scope of works was performed on the site during construction:
1,060 bored piles;
2,280 bored and anchors;
245 pressure plates;
74,450 sq. m. of anti-erosion mats;
more than 22,500 cubic meters of concrete.
Customer: Roads Service of the Republic of Crimea, State-Owned Entity of the Republic of Crimea
General Designer: Sevzapdorproekt Survey and Research Insitute, LLC
Implementation: 2018-2020
Photo provided by the press service of JSC "VAD", photo by Grigory Nazarov