Rostov Arena is a football stadium in Rostov-on-Don that was built in 2018 specifically for hosting the World Cup matches.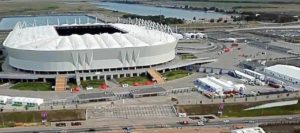 The territory of the site is situated in the area of possible flooding in case of a break of Tsimlyanskaya hydroelectric power station which is located upstream of the Don River. . 
Before construction, the absolute relief elevation of the land plot was within the range of 0.000 to 3.870 m of the Baltic Height System (BHS). In most areas, the surface of the site had marks of 0.500-0.600 m. In the event of a dam break, the water surface level can rise to 5,500 BHS.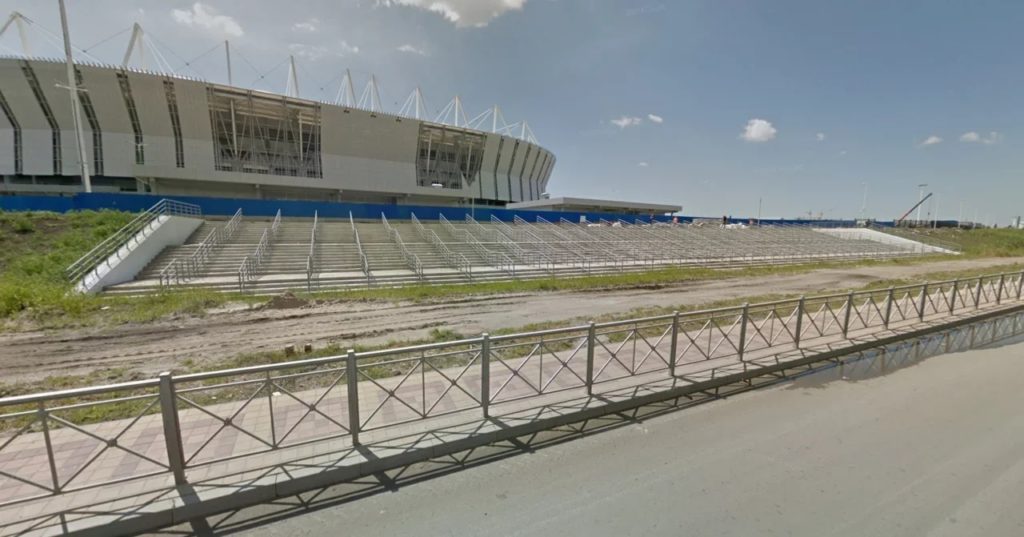 To avoid flooding of the site under construction it was decided to raise the surface level by making an embankment up to the height of 5,000-6,500 BHS.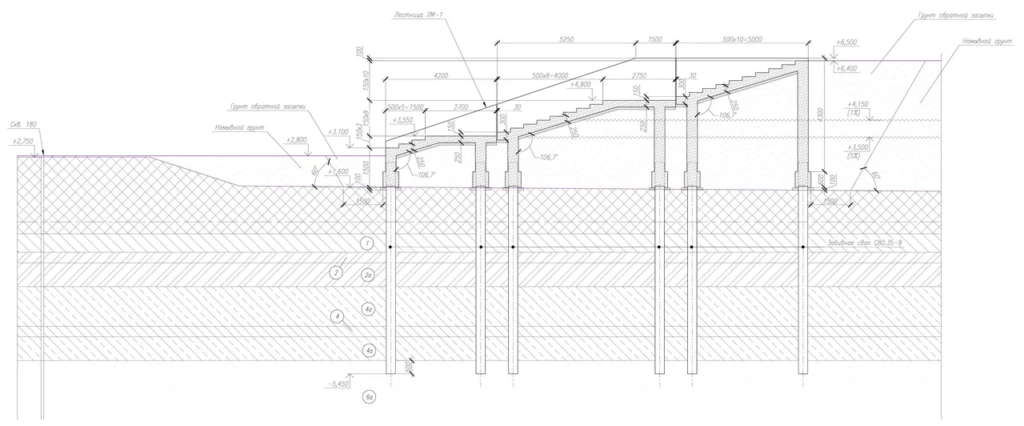 GEOIZOL Project specialists developed measures to protect the Northern side of the organized embankment against precipitation, possible minor flooding and destruction by wave, as well as to give architectural expression. 
As part of the project documentation, GEOIZOL Project carried out the following:  
assessment

of the impact of water f

low (wave and ice) on the organized site during high water

;

 

calculation

of 

the 

stability of embankment slopes;

 

calculat

ion

of retaining walls, including

 

the 

seismic impact

 of 

7 

points

;

 

project

for

 slopes

 strengthening

 with corner retaining wa

lls on a pile foundation – 3 pcs

;

 

project

for 

slopes

 strengthening with

 the external monolithic reinfo

rced concrete stairs on a pile f

oundation;

 

draft drainage measures;

project

for

 strengthen

ing the lower part of the constructed slopes with 

geonetting

 filled with top

soil, as well as the implementation of hydraulic seeding of per

ennial grasses (

revegetation

 measures).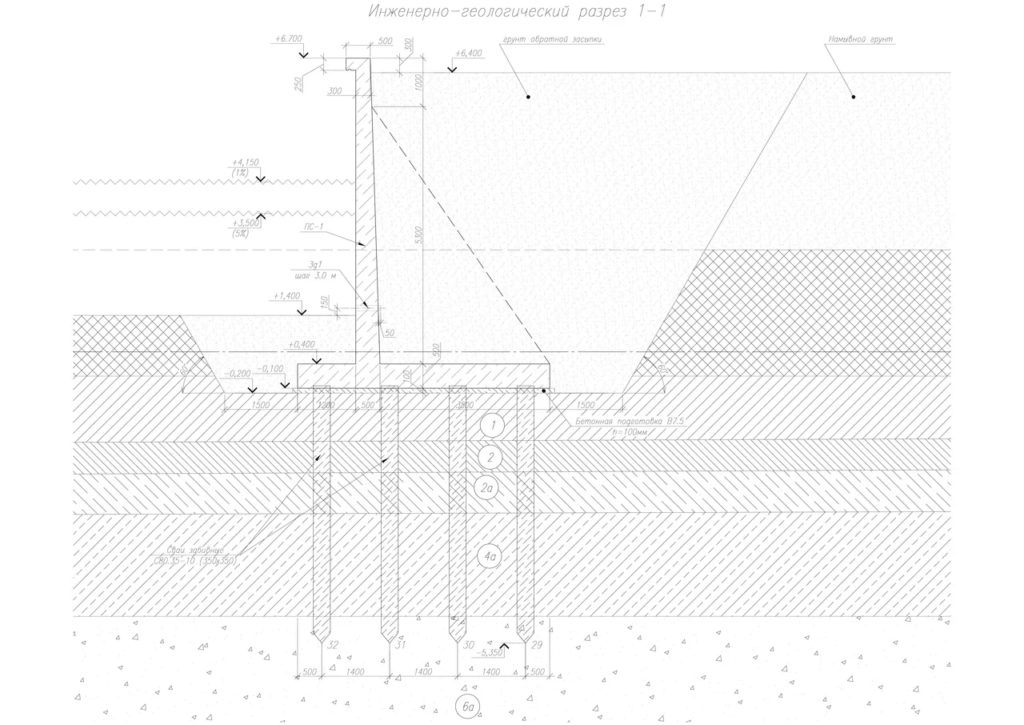 Project profile: 
the constructed territory is trapezium-shaped

: 896 m (the Northern side), 390 m (the Eastern side), 736 m (the Southern side), 460 m (the Western part);

 

the height of the retaining walls: up to 7.95 m;

 

the length of the retaining walls: 289.3 

rm

;

 

the 

total area of the strengthened slope: 8 214 m

2

;

 

the

 

total area of the stairs: 1 202.7 m

2

.

 
Customer and General Designer: Sport-Engineering FGUP 
Contractor: Crocus Group  
Implementation year: 2012-2018.