Bank stabilization measures are implemented along rivers, lakes, seas and other water objects in case of wearing away hazard due to washing away and dulling of soil.
Shoreland represents the area of dynamic changes of natural and industrial origin.
If the coast line is not wide enough to suppress waves power during storms, strong sea water reaches the shore and shore buildings directly thus leading to their abrasion and destruction.
Modern hydraulic engineering works are required for preserving the shoreland width.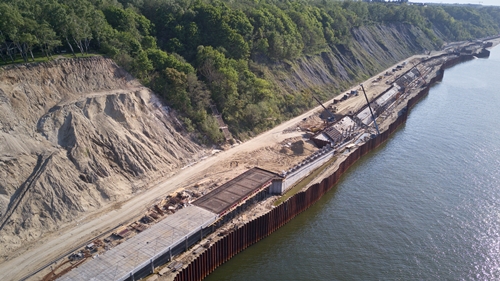 Types of bank stabilization
The most popular options for bank stabilization are:
groyne;
flexible and solid wave canceling structures;
sheet piling;
gabion retaining walls;
geotextile and plants.
The specified above are hardly the complete list of wide range of technologies for shoreland protection used in the construction industry. These options can be built both independently from each other and in combination with each other or together with landslip and erosion protection systems (also with pile works).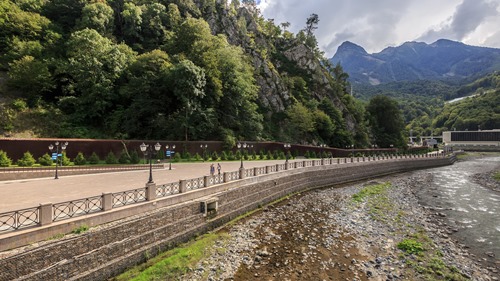 The designing of shore protection structures is carried out considering:
features of the terrain in the area;
hydro meteorological data;
soil formations;
the possibility to carry out particular types of works on the site;
the choice of equipment and machines.
As a rule the designing of shore protection measures include:
preliminary engineering investigation;
on-site visit;
developing solution options;
preliminary feasibility of the solutions;
development of the construction project.