Construction of underground car parks have became one of the most common solutions of traffic problems of modern urban economy. In settings of annual growth of cars underground parking lot gives the necessary parking space and improves building area within new city blocks.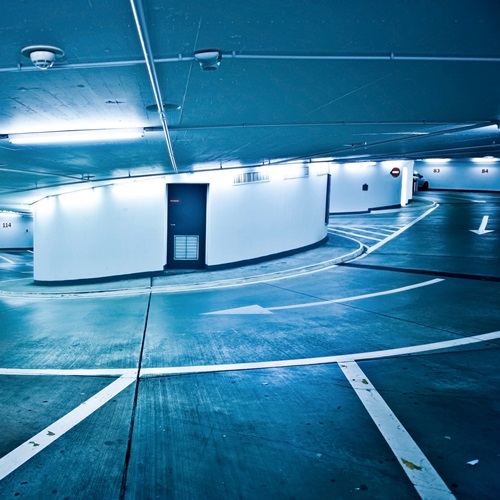 Although we have accumulated solid background experience of constructing car parks under buildings, squares and roads and possess modern standards database, we design and construct each underground parking as a unique object.
Technologies of pit digging for underground car parking construction
Depending on digging depth, parking geometry and constructive solutions during the designing stage different pit excavation technologies are considered:
«slurry wall»;
sheet pile screening;
tangent pile and secant bored pile screening;
jet grouting;
top-down technology;
GEOIZOL-MP continuous flight auger piling.

Features of designing
As an underground parking is a technologically intensive construction object, its design requires an engineering and geological research and permanent monitoring of ground and neighboring buildings and facilities at every stage of foundation works.
During the project development many factors are considered: impact on load-bearing structures, ground features, allocation of ground waters, neighboring buildings foundation state, utility networks on the site, tight construction space and town planning restrictions.
In addition, underground car parking project must comply with a number of safety requirements which are achieved by means of:
high quality waterproofing;
application of fire-proof materials;
installation of ventilation and gas testing systems;
installation of automatic fire-fighting and smoke exhaust systems.