Substructures waterproofing is a set of complex and often expensive measures which prevent building structures below ground level from getting wet.
The proper assessment of the necessary waterproofing measures, choice of optimum construction solutions and materials are carried out at the design stage. It allows the customer to save significant funds and project lead time without the loss of quality characteristics of the structures under construction.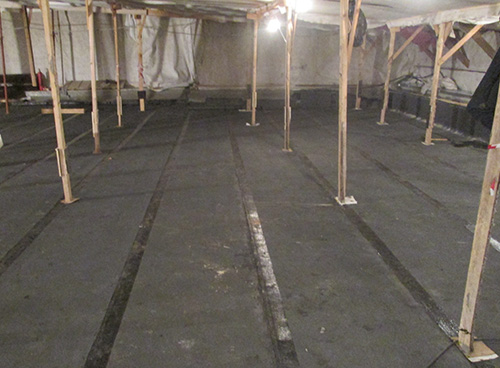 Features of the design
The development of the substructures waterproofing project is subjected to:
the assigned purpose of the facilities;
materials employed;
the structures under construction;
ventilation systems;
heating systems.
Depending on the purpose of the facility we define admissible level of soaking. Then according to the current regulations we choose a relevant solution and materials. For example, moisture content on the walls of garages, tunnels and other non-residential facilities often has no effect on their performance properties and integrity.
Strict requirements on waterproofing are imposed on substructures and public buildings.
Very often waterproofing solutions are carried out together with drainage measures.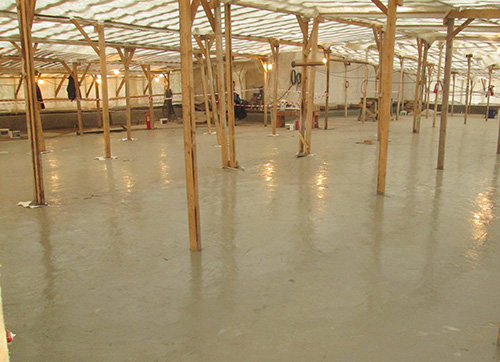 Underground car-parks waterproofing in Saint Petersburg
High level of groundwater is a particular ground condition in Saint Petersburg. The development of underground space during the construction and reconstruction of buildings in big cities with densely built-up areas is genuine and economically sound. That is why the projects of civil and public building bases stipulate construction of multi-storey underground car-parks. Their space planning solutions represent various-storey solutions with a combination of different types of foundations.
The combination of features of such buildings makes the project documentation development process difficult and requires high quality specialists who choose a set of technologies for project implementation.
For example, one of the most important tasks for such projects is the necessity to perform expansion joints which have to be the most leakproof. Very often performing such works becomes an issue on the construction site. A well-developed project of waterproofing measures helps to solve alike tasks with low investments and save labour during performance of works.