In the course of design and survey works for construction of YUNIKOSMETIC LTD production and warehouse facility, the complex engineering and geological conditions of the site were identified and the question of an economical way of constructing a reliable base for a ground slab for two buildings with dimensions of 8,7×72,0 and 12,5×156,0 m was raised. 
The main complicating factors were: 
depth of fill-up ground

 up to 2.8 m;

 

a 

significant 

quantity 

of weak ground at a depth 

of 1.0 to 9.9 m;

 

the high ground

water level 

at a depth of 1.0 m;

 

presence

 of sand layers with pressure water.

 
Based on the results of engineering and geological surveys, a list of requirements and recommendations for the fulfillment of works was compiled: 
replace fill-up ground

;

 

eliminate the possibi

lity of additional soil moisturizing by

 fixing the walls of

 excavation 

pits;

 
perform construction 

dewatering 

and drainage;

 

ensure the preservation of the natural composition of the soil un

der the foundations of

 

the 

surrounding development;

 

exclude 

the 

dynamic impact

 on the soil;

 

organize

 continuous monitoring of the state of the surrounding development.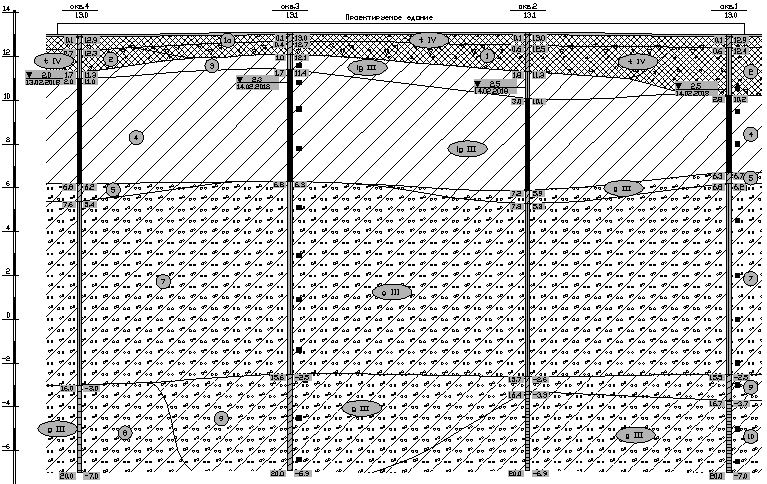 The conditions specified above brought significant costs for the construction of the zero cycle, as well as a lot of risks of decompression of the already weak foundation soil. 
GEOIZOL Project structural engineers performed a design-basis justification for an alternative method of improving the foundation soil by vertical reinforcement with crushed stone columns (diameter 1.1 m, depth 3.0 m, step 2, 2×1, 9 m in staggered order). 
The method of improving the foundation soil with crushed stone columns allowed: 
minimizing

 the number

 of excavation work

s

;

 

eliminating

 ri

sks during the zero cycle construction

;

 

reducing

 t

he time of the zero-cycle construction

.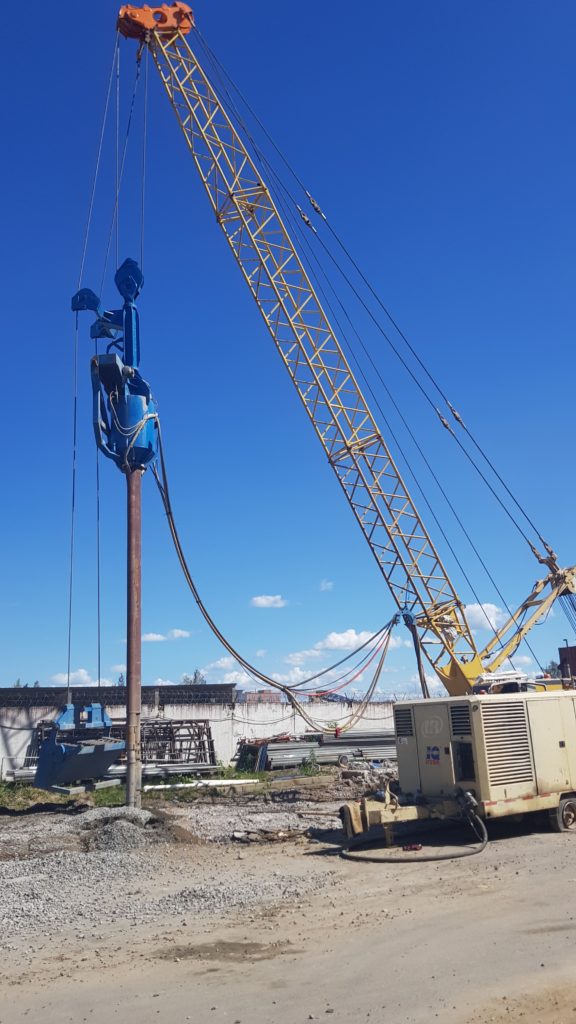 The results of tests of improved soils showed an increase in the deformation modulus up to 80% of the values in the natural bedding. 
The project of construction of crushed stone columns for improvement of the characteristics of weak foundation soils was implemented by the GEOIZOL Group of Companies. 
Implementation year: 2018.