Premium residential estate "Stockholm" consists of two horseshoe-shaped buildings of 5-7 floors. The buildings are connected by an underground parking (max. depth of excavation pit is 5,25 m).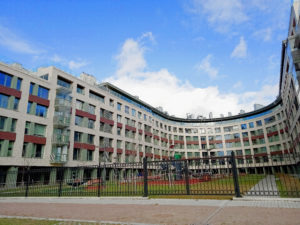 The residential estate is situated on the right bank of the Neva river opposite to Yelagin island, approximately 50 m off the bank.
Our specialists designed the project of retaining walls using Larssen sheet piling (and then removing it), horizontal retaining structures, and strut fastening resting on reinforced concrete structures on the level of foundation plate.
At the same time, the sheet pile screen served as a groundwater cutoff which prevented the excavation pit from flooding during foundation construction works.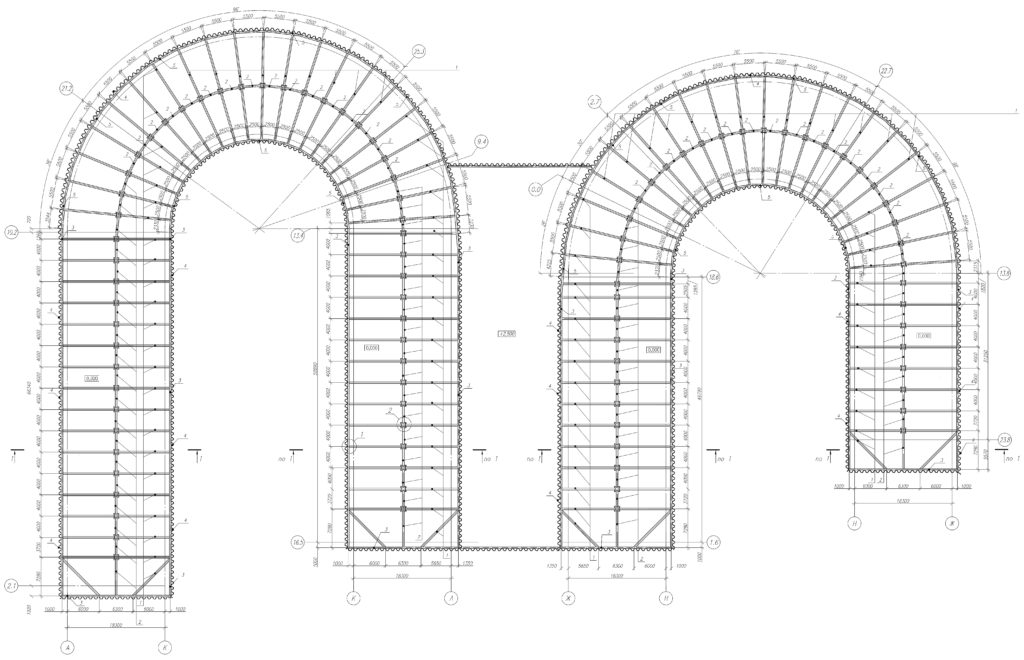 GEOIZOL Project designers had to carry out the following:
calculations of the excavation pit sheet pile screen;

the project of the permanent excavation pit sheet pile screen;

determining the construction and dismantle sequence of strut systems.

The challenge of the project was as follows:
high water table on 1.1 – 6.7 m level;

loose soil (free-flow and very soft) on 8.8 m depth level.
Project profile:
excavation pit gross area: 9500 m

2

;

excavation pit depth: 5.25 m;

Larssen sheet piling length: 690 rm;

sheet piling immersion depth: 12 m;

the total length of strut systems: 2800 rm.
Developer: Setl Group.
Implementation year: 2012 – 2017.