The construction company "GEOIZOL" has started the installation of a dowel field to strengthen the high slope of the Baltic Sea coast near the former hotel "Rus" in Svetlogorsk. The governor of the Kaliningrad region Anton Alikhanov announced the start of work on the so-called Vereshchagin slope in his telegram channel. The engineering protection project developed by the GEOIZOL Project engineers implies an installation of dowel fastening using the GEOIZOL-MP MGTS and a cover system made of 2D-Geo high-strength steel mesh in combination with anti-erosion mats.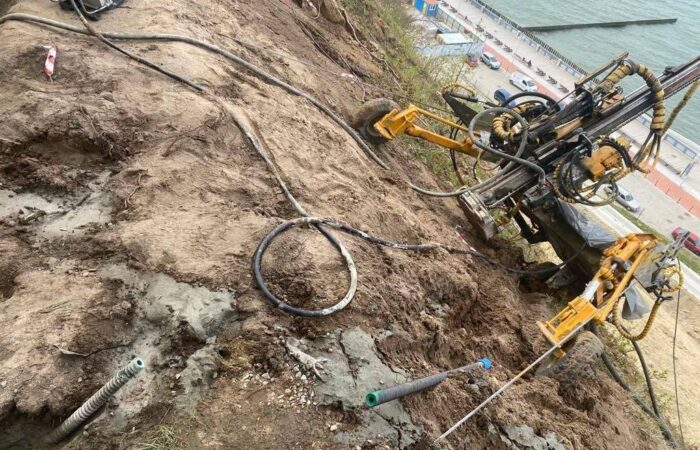 In the coming months, builders will have to ensure the stability of the slope with an area of 4,500 square meters by completing a field of 806 bored injection dowels from 3 to 24 meters long (total length of almost 8.5 km).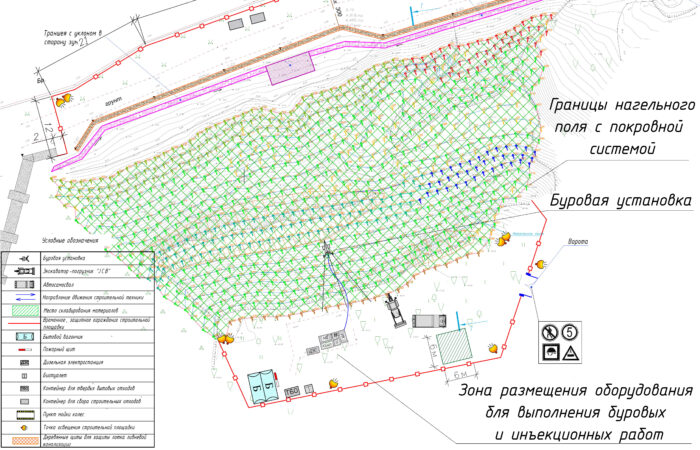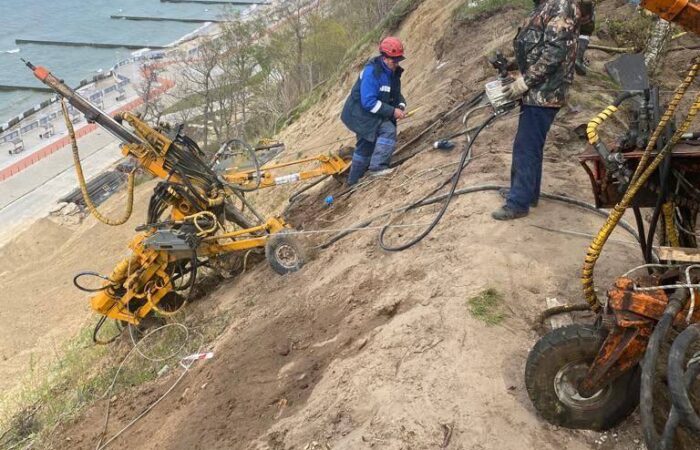 Earlier, we reported that on December 30, 2020, the engineering protection project successfully passed the examination. The building permit was received in August 2021. It should be noted that all the necessary materials and equipment for engineering protection – GEOIZOL-MP bored injection dowels and mobile drilling rigs used for their installation – are produced in Russia at the Pushkin Machine-Building Plant (part of the GEOIZOL Group of Companies).