Specialists of GEOIZOL Project spoke about the principles and nuances of engineering bank protection using the example of objects located on the coast of the Baltic Sea. Pavel Alexandrov and Oksana Khavrak, the chief and leading designers of the GEOIZOL Project company, made a presentation at the international scientific and practical conference "Modern technologies for the design and construction of hydraulic structures".
In his speech, Pavel Aleksandrov spoke about the concept of bank protection and made an overview of the main technical solutions (read about these events on our website in the section "Strengthening the banks". The chief designer illustrated the effectiveness of the application of the described solutions with examples of designed facilities located on the coast of the Baltic Sea.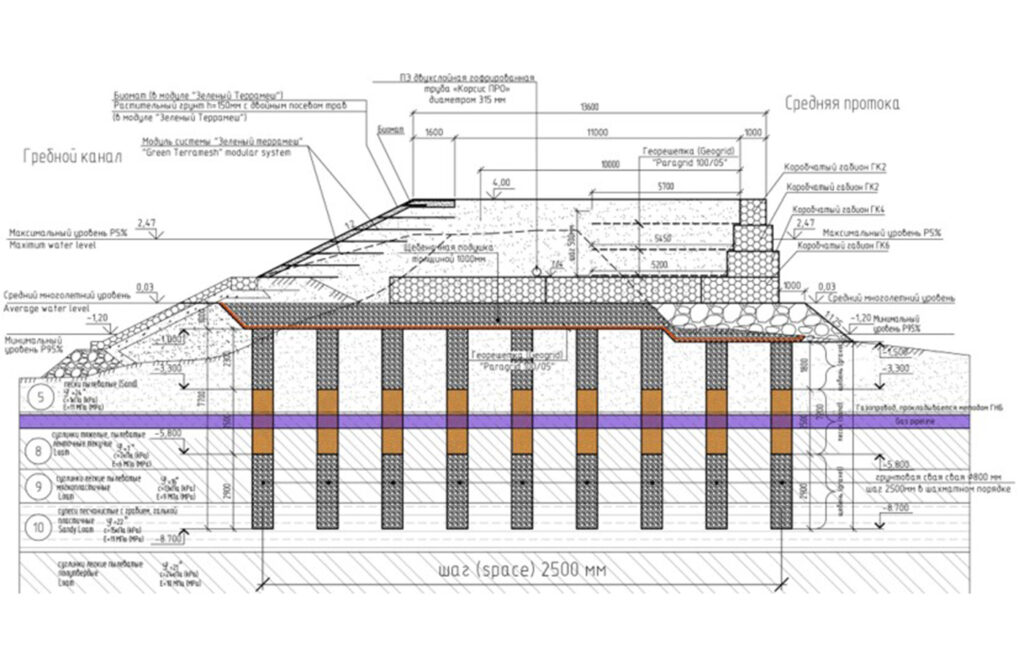 Among them was the strengthening of the embankment of the road to Bychiy Island in St. Petersburg with "crushed stone piles ", which subsequently made it possible to arrange a gas pipeline in this place using the horizontal directional drilling method.
The calculation of the landslide slope – as an independent measure – showed the safety of the construction and subsequent operation of the apartment complex in the village of Lesnoye, Kaliningrad Region, without additional protective measures.
Dowel fastening to ensure the stability of the slope in Svetlogorsk near the former hotel "Rus" – work at the site is currently in progress.
Reconstruction of a complex of bank protection structures in Zelenogradsk (Kaliningrad region) Both last objects are located in the Kaliningrad region. The review of the projects developed by the company was completed by Oksana Khavrak. She spoke in detail about the nuances of designing a new promenade built in Svetlogorsk.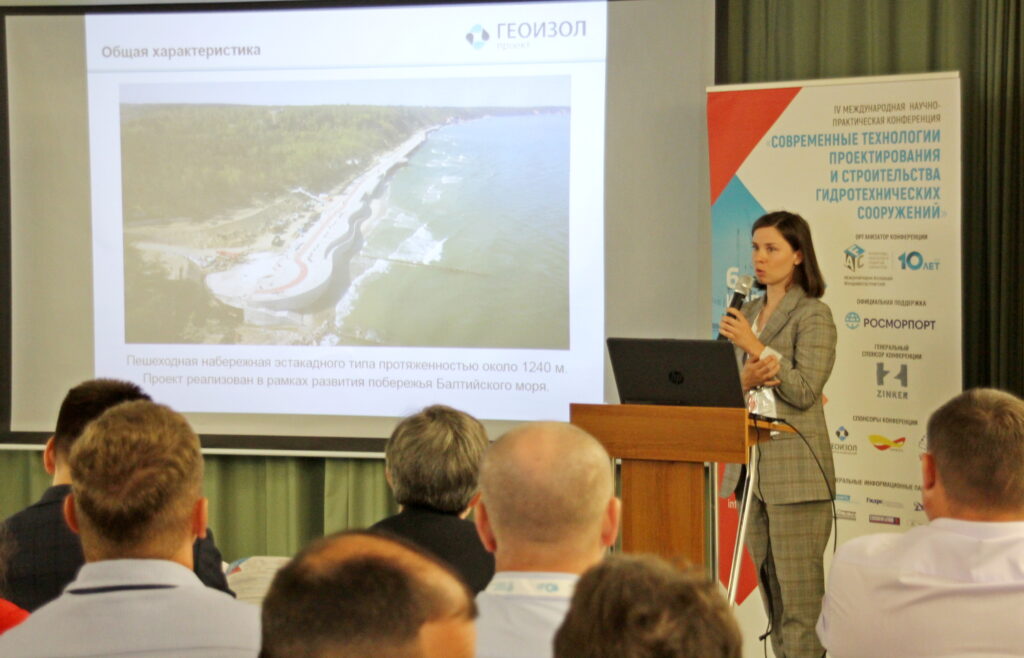 The conference, organized by the International Association of Foundation Contractors (IAF), took place on July 6-7, 2022 in Kaliningrad and brought together more than 120 industry experts. The business part of the event included more than 20 reports, which were read out by leading domestic hydraulic engineering specialists. The second day was taken by a technical excursion to the construction site of the port in Pionerskoye, where the work is being carried out by the GEOIZOL company.