Ground improvement by means of vibro stone columns. Vibro stone columns (caissons, drain piles) is a method of compacting base soil by placing crushed-stone aggregate on the bottom of a well formed by means of vibration.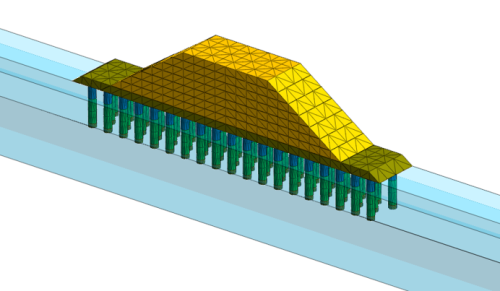 Application of the vibro stone columns:
increases bearing capacity of the base;
decreases deformation of the base;
reduces many times the speed of deformation stabilization;
reduces several times the cost of the project as compared to other technologies by reducing the time and volume of the earth work;
makes it possible to use natural materials (sand, aggregate, gravel, sand and gravel mix);
makes it possible to adjust the diameter and volume of the material according to the task and soil conditions.
Experience in engineering and implementation
Construction of the vibro stone columns by means of vibrocompacting is widely used throughout the world as an effective way of soils and bases improvement. During engineering specially made reference documents on standardization and rate setting of vibro stone columns construction are used.
Considering global developments, domestic standards and first-hand experience GEOIZOL Project has developed all the necessary engineering documentation and recommendations on calculations, engineering and construction of the vibro stone columns. This allows to:
calculate the parameters of a column and column field depending on the particular task and soil conditions;
optimize project designs by carrying out field tests prior to the project works;
calculate strength properties, modulus of deformation, stability, time rate of consolidation by using foreign and domestic standard methods as well as GEOIZOL Project's own procedures;
monitor compliance to the project calculations during performance of the works followed by providing each column with a passport specifying control measurements and profile.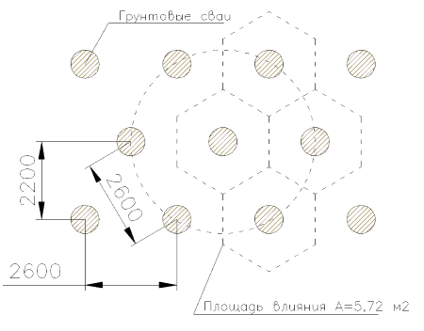 To determine the quality of base compaction, the field tests on the fragment of compacted base are held (quiescent load test, cone penetration test, odometric test, vane test, etc).